Expand beyond traditional industry boundaries and become a proactive, insight-driven distributor with wholesale distribution solutions from SAP
Today's competitive markets demand that wholesale distributors optimize their nondifferentiating business processes, evolve existing services, and look for opportunities to go above and beyond what their peers have to offer.
SAP Business One for wholesale and distribution enables wholesale distributors to drive new revenue sources, reduce costs, and differentiate your business by simplifying digital transformation and supporting new business models and customer-specific services.
Benefits of using SAP Business One for Wholesale and Distribution?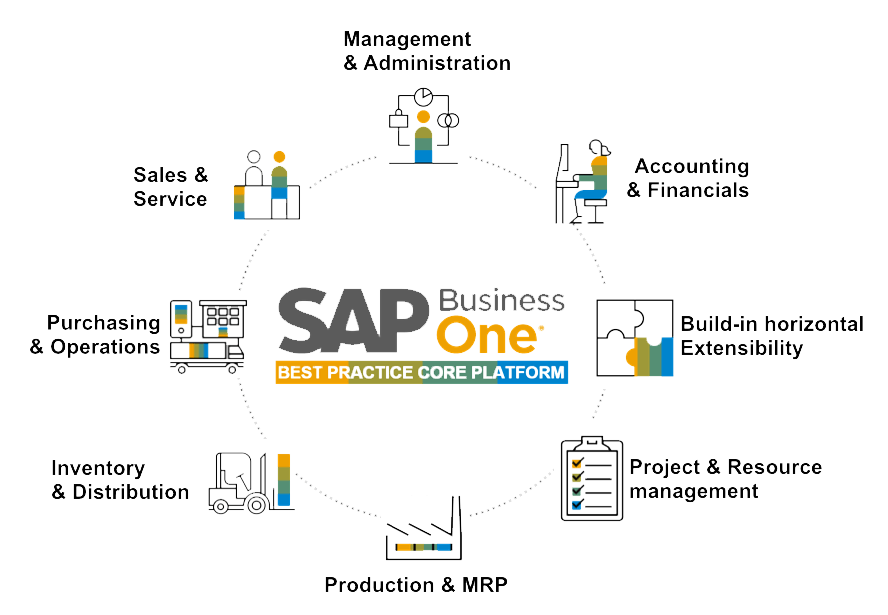 Provide transparency and trust and respond to changing customer needs.
Track, trace, and monitor goods along the entire supply chain.
Take a higher level of responsibility in the integrity and visibility of the reverse supply chain.
Provide ability to quickly address and assess customer maintenance and repaired processes.
Improve labor efficiency and workforce productivity by reassessing management software.
Possibility of cloud infra space or on-premise solutions.
Ten Over Ten Key Solution
Supply Chain Execution
Reduce costs with streamlined transportation management processes and Improve warehouse management with automated processes.
Procurement
Capture cost recovery and rebate data, manage claims, and control varied and changing agreements from initiation to settlement.
Supply Chain Planning
Create and maintain supply plans aligned with business goals as demand, Plan the supply chain to anticipate and manage demand, inventory, and operational risk and opportunity.
Marketing and Sales
Provide customer rebates and incentives program, Omnichannel commerce management, Optimized marketing, quote to cash, sales force automations and performance management.
Service
Manage workers and external workforces, support field service with ticket intelligence and billing, deliver service management analysis with social listening and customer engagement.