Manage food from farm to fork by running core business processes along the entire agriculture business value chain more efficiently with SAP business one solutions
In the agricultural industry, strong business transformation drivers coupled with major technology trends are leading to new business models:
hyperconnectivity, supercomputing, cloud computing, the Internet of Things, and cybersecurity. These trends will fuel the emergence of new business models.
Driven by digitization, agriculture business is transforming rapidly. Traditional industry boundaries and segments are blurring. This transformation is driven by the need to: Increase farming efficiency, Growing consumer demand, Create transparent and sustainable food supply chains, Manage supply and price volatility, Control risk management.
Benefits of using SAP Business One for Agriculture ?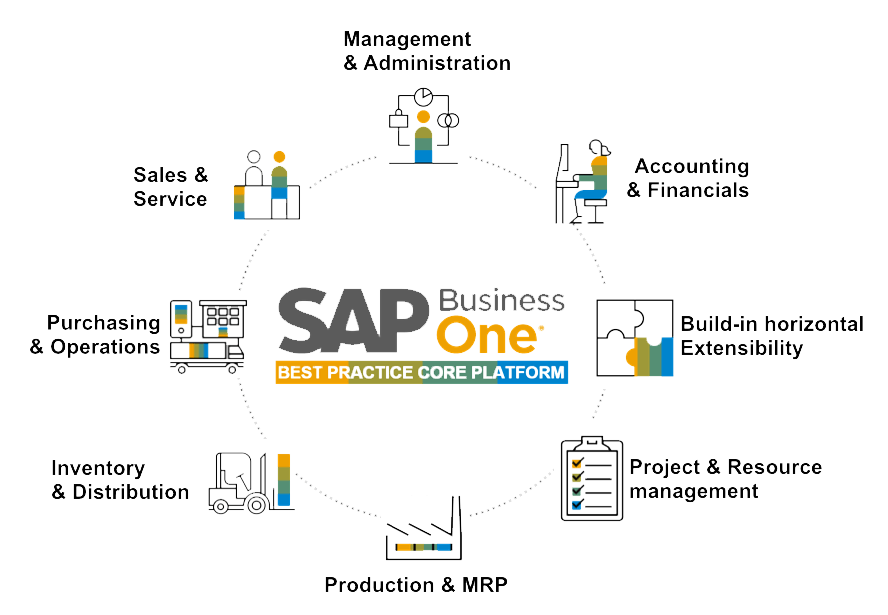 Optimize the performance of machinery and equipment supporting agricultural production.
Improve flexibility in origination and trading for faster response to market changes.
Maintain product quality and become more responsive to customer demand through agile processing.
Build and sustain consumer confidence by optimizing supply chain management and food safety.
Maximize revenue by focusing on leads and engage your consumers like never before.
Possibility of cloud infraspace or on-premise solutions.
Ten Over Ten Key Solution
Agricultural Production
Gain fully integrated farm field and crop management applications for a wide range of farm field operations to improve planning and to increase crop fields.
Origination and Trading
Simplify and improve complex agricultural origination settlement, Ensure smooth and efficient farmer collaboration, Capture commodity contracts with price definitions based on market quotes and streamline invoicing processes.
Agriculture business Processing
Manage your dairy processes efficiently, Identify and prioritize critical material issues and maximize enterprise-wide visibility across supply, production, inventory, and demand.
Supply Chain
Create accurate demand plans, Commit orders in real time, Plan the supply chain to anticipate and manage demand, inventory, and operational risk and opportunity.
Marketing and Sales
Enable your sales teams to sell more effectively with sales force automation. Deliver the experiences that customers expect by recognizing them during engagements and ensuring consent-based marketing practices.