Create opportunity built on innovative technology and deliver personalized mobility as a service through a customer-centric ecosystem using SAP business one solutions
The automotive industry is being reshaped by major trends frequently referred to as : connected, autonomous, shared mobility/services, electrified mobility.Customer attitude about mobility is changing and having a profound impact on the automotive industry, Customer expects the automotive ecosystem to deliver engaging and trusted experiences. As a result, revenue is shifting from vehicle sales to data-enabled mobility services, increasing customer choice and convenience.
SAP Business One solution comes here to meet the five priorities for success including the customer centricity, mobility services, connected cars digital, supply chain and smart manufacturing engaging with a changing workforce.
Benefits of using SAP Business One for Automotive ?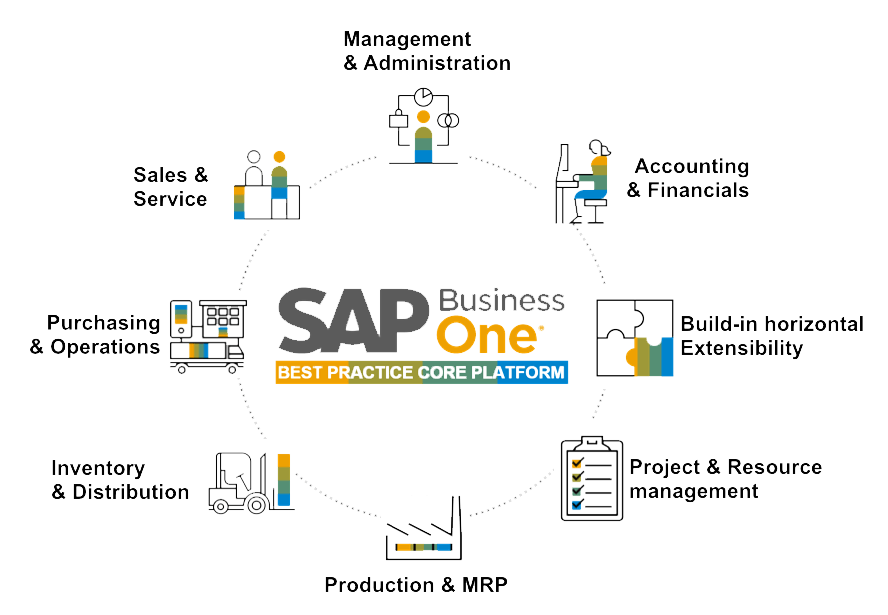 Go beyond just making digital products and assets –sell performance.
Manufacture and distribute products efficiently and cost effectively.
Optimize efficiency, and drive down cost and risk in global supply networks.
Achieve service excellence by delivering exceptional customer experiences with every interaction.
Embrace change in the new automotive ecosystem using smart mobility and transportation solutions.
Possibility of cloud infraspace or on-premise solutions.
Ten Over Ten Key Solution
Research, Development and Engineering
Developing new products and services based on value-driven investment decisions, Manage global product safety and compliance, Collaborate across silos and integrate product development to get to market first with innovative.
Manufacturing and Outbound Logistics
Connect, monitor, and tightly control manufacturing processes and operations by integrating with business and manufacturing systems,Find hidden production capacity in your existing resources for greater success.
Responsive Supply Networks
Create and maintain supply plans aligned with business goals as demand and supply change, Reduce costs and improve service with streamlined transportation management processes.
Aftermarket Service
Deliver an omnichannel customer service experience to exceed customers' expectations, Grow service revenue by seamlessly offering, planning, and executing services with service monetization.
Smart Mobility and Transformation
Balance customer service and delivery costs through efficient digital logistics and transportation management, Embrace change to succeed in the automotive industry of the future through mobility as a service.