Improve patient outcomes and deliver cost-effective care by becoming an intelligent enterprise with SAP solutions for Medical industry.
Digitalization has reached every aspect of life today and is about to change how we as a society provide and consume healthcare services. Breakthrough technologies, such as the Internet of Things, artificial intelligence, blockchain, and cloud computing, have matured and are finding broader adoption in the healthcare world.
The five pillars of the Digital Business Framework for Healthcare requires to introduce the digital core to establish the foundation for the core enterprise processes, to Improve health consumer interactions to enable personalized medicine, to build and maintain an agile workforce by empowering and engaging all employees, to set up and collaborate across healthcare networks to improve efficiency and finally to manage assets and your supply chain efficiently.
As organization you need to think about the five pillars of a digital strategy, you need to think about SAP Business One solution for healthcare.
Benefits of using SAP Business One for Medical ?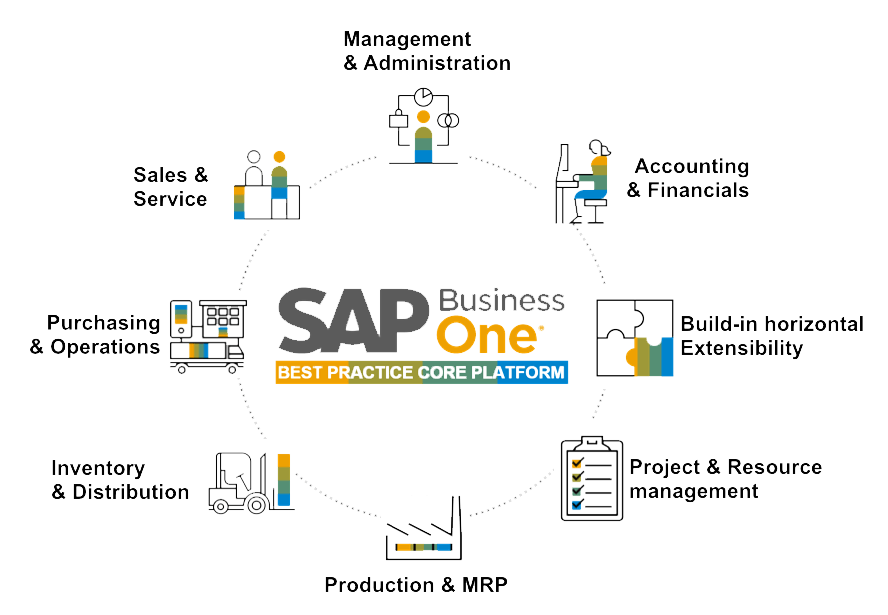 Deliver high-quality and cost-effective patient care, anytime and anywhere.
Coordinate structured documentation and optimize the planning of complex surgeries and interventions.
Effectively manage administrative, billing, and marketing healthcare processes to become more efficient.
Enable timely responses to inpatient and outpatient needs through cross-functional process integration.
Real-time access to research and interactive analytics of healthcare data from various sources.
Possibility of cloud infraspace or on-premise solutions.
Ten Over Ten Key Solution
Health Care and Cure
Support timely, transparent, and successful responses to patient needs through clinical documentation, Diagnostics and Treatment Coordination.
Cerner solution
A flexible system structure that assists hospital employees with their individual work processes and offers a wide range of functionalities for planning, documentation, coordination, communication, and evaluation.
Consumer Experience
Deliver an engaging consumer experience seamlessly across multiple interaction channels, Increase patient involvement in prevention and improving their health to help them better understand and manage their health status.
Patient Administration and Billing
Automatically reuse patient and treatment data for invoice creation, Integrate patient scheduling and patient registration processes, Help ensure the best reimbursement and insight into costs by accurately recording all services rendered.
Healthcare Data Insights
Establish a data warehouse for clinical matters and Gain real-time insights into structured and unstructured information and use predictions to make informed decisions.