Professional services firms are beginning to realize that no industry is immune to digital disruption, welcome to SAP business one solutions
Because of emerging innovations, firms can reinvent themselves on the fly, creating new markets, reaching new clients, and tapping into an unlimited supply of talent not constricted by geographical barriers. With automation, machine learning, and a digital platform, professional services firms can scale up and down on demand.
SAP business one delivers fully intelligent business solutions and networks that span across company boundaries and promote purpose-driven businesses. It enables end-to-end coverage of the complete professional services value chain and delivers the Intelligent Enterprise framework that use intelligent technologies and can be extended on our digital platform to deliver breakthrough business value to professional services firms.
Benefits of using SAP Business One for Professional Services ?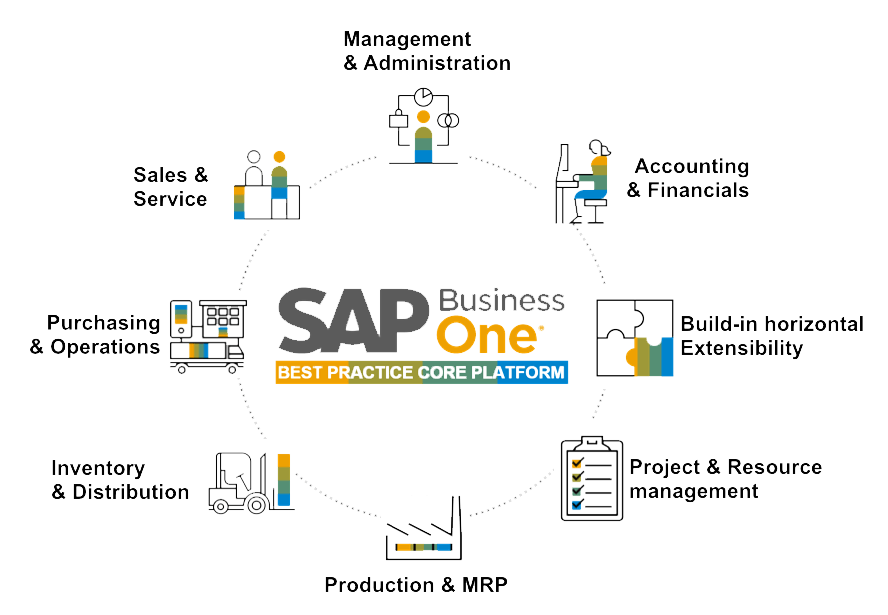 Improve sales effectiveness and insights to achieve profitable growth.
Provide compelling projects and services in the most efficient and profitable way.
An optimized talent supply satisfies client demands anytime and anywhere inacost-effective way.
Achieve operational excellence and innovation company-wide.
Drive sustainable savings while supporting innovation.
Possibility of cloud infraspace or on-premise solutions.
Ten Over Ten Key Solution
Business Development and Sales
Turn strategy into action with solid sales performance management, Deliver personalized experiences, Make data-driven decisions to increase the marketing ROI.
Managed Services Business
Monetize digital transformation through high-volume subscription billing and revenue management, Support field service from every angle with optimized workforce scheduling and mobile apps.
Total Talent Management
Ensure global compliance and improve everyday work life, Simplify talent management to engage, develop, and retain the right talent, Drive results with personalized people analytics.
Core Finance
Gain greater financial insight and control with less cost and effort, Get automated payables and receivables management processes, Improve transparency and ensure compliance with enterprise-grade cybersecurity and data protection.
Procurement
Increase the efficiency of central procurement organizations and manage purchasing spend globally, Manage flexible workers with external workforce management, Gain insights with real-time purchasing reporting and procurement analytics.