Bring all your companies together as One and help unify and streamline your common activities
SAP Business One has been designed to assist multi-national and large organizations to control, track and control subsidiaries regardless of locations. Companies can get instant information from overseas operations by managing and storing data in a single, centralised SAP Business one applications.
All data captured in SAP Business One is accessed at the click of a button, providing detailed reports on everything from sales performance to in-depth purchasing reports.
Benefits of using SAP Business One for Subsidiaries Management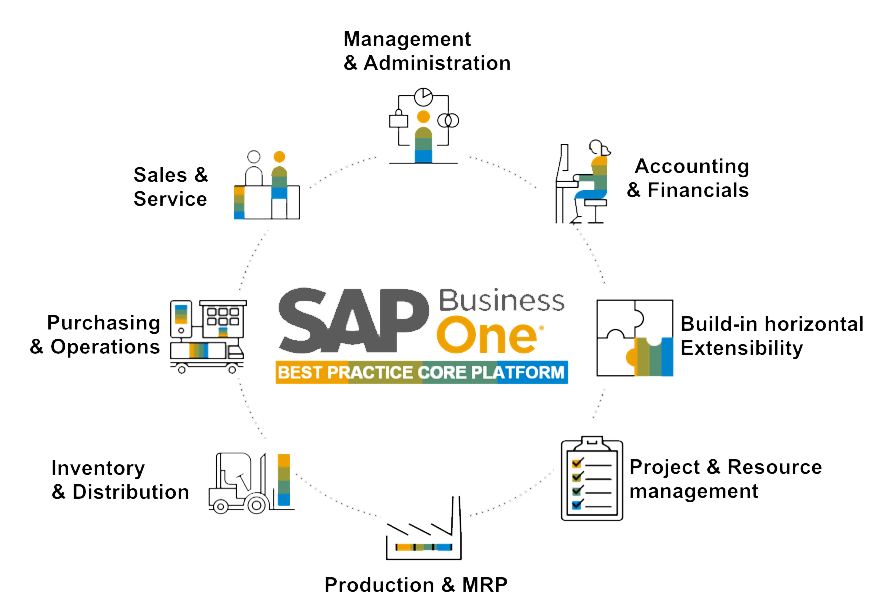 View activities without requiring manual reconciliation or data duplication.
Control multiple subsidiaries, units or legal entities and currencies in one system.
Reduce time needed to collate and aggregate financial data.
Apply transparent financial processes across different units.
Simplify and conform tasks to boost productivity.
Possibility of cloud infraspace or on-premise solutions.
Ten Over Ten Key Solution
Business Management
International subsidiaries is able to quickly get onto a fully integrated business management system with the sophistication of headquarter linked systems.
Warehouse Management
You can keep track of product inventory, warehouse quantity, movement history, and stocking status with inventory management that connect all your subsidiaries' warehouse anywhere.
CRM
Optimize and streamline the entire sales process, from tracking leads to managing sales orders and customer data to administering after-sales support anytime anywhere at any of your subsidiaries.
Purchasing
Corporate is able to quickly and cost effectively get their subsidiaries' purchasing orders onto a common platform that can be managed centrally.
Language & Model
The common business system provides a common business language for the international subsidiaries to then discuss how business is going and to align on new collaboration and procedures lines with an expansion options that allow the system to be tailored to the specific business model needs of each location.